John played in several local bands, and in 1983, he joined a band called SHOCKER, which featured Jeff Grove on vocals. John left SHOCKER and joined a 4-piece all-original punk/metal band from Baltimore called DVS (formerly The Enemy Agents).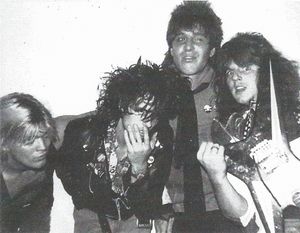 DVS

John and Vince were playing in another band in Edgewater, Maryland, when the drummer's girlfriend called saying that her brother's band lost their bass player. John jokingly said to give them his number and that night, John received a message from the band asking him to audition. John was immediately given the position. The band was TYR, an all original band with complicated music. TYR went on to release an LP called "Of Law and War" in 1992.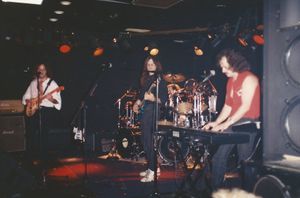 Pentameron




John Taylor began playing piano when he was about seven years old.  It was not long before he got bored and wanted to rock.  He started learning guitar from his next door neighbor, and later, his parents signed him up for guitar lessons with premier guitar player and teacher, Hank Bryant.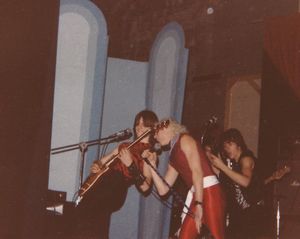 SHOCKER 1984  (L to R:  John Taylor, Jeff Grove)

John was introduced to bass guitar by his good friend, Vince Hammond. Vince had painted John's house, and in lieu of monetary payment, he gave John a cheap Aspen bass and asked him to play with him in a Randy Rhoads tribute band.  It was then that John realized that bass guitar was his instrument.